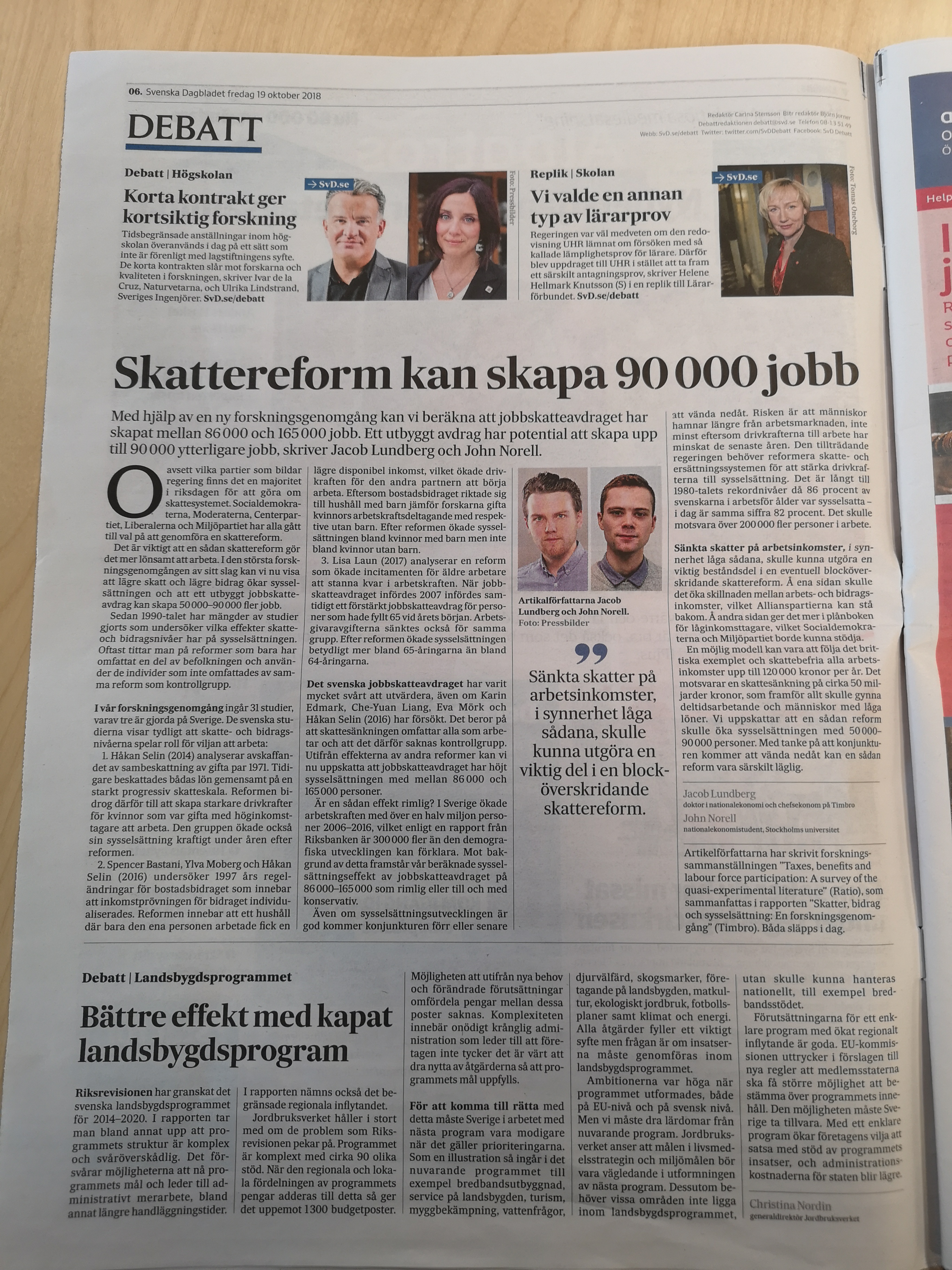 [For english, scroll down]
I morgondagens SvD skriver Jacob Lundberg och jag om våra slutsatser från den forskningsöversikt som vi skrev i under sommaren då jag jobbade som forskningsassistent på Ratio forskningsinstitut. Debattartikeln kan också läsas på nätet från och med ikväll (länk). Forskningsöversikten publicerades idag som ett working paper för Ratio (länk). Vi skrev också en rapport på svenska där vi tittar närmare på fallet Sverige, de svenska studier som finns på ämnet och uppskattar effekten av det svenska jobbskatteavdraget som infördes under alliansregeringen. Även den publiceras idag, hos den marknadsliberala tankesmedjan Timbro där Jacob är chefsekonom (länk).
Trevlig läsning!
---
This summer I worked as a research assistant at ratio research institute and together with Dr. Jacob Lundberg conducted a research overview/meta study that is published as a working paper today (link). We also wrote a report focusing on the case of Sweden for the free market think tank Timbro, which is also published today in swedish (link). In addition, we are writing about the findings in a debate article in tomorrows edition of SvD, on of the biggest daily newspapers in sweden. The text can be found online at this link. I'm super excited to finally share the work with everyone, pleasant reading!